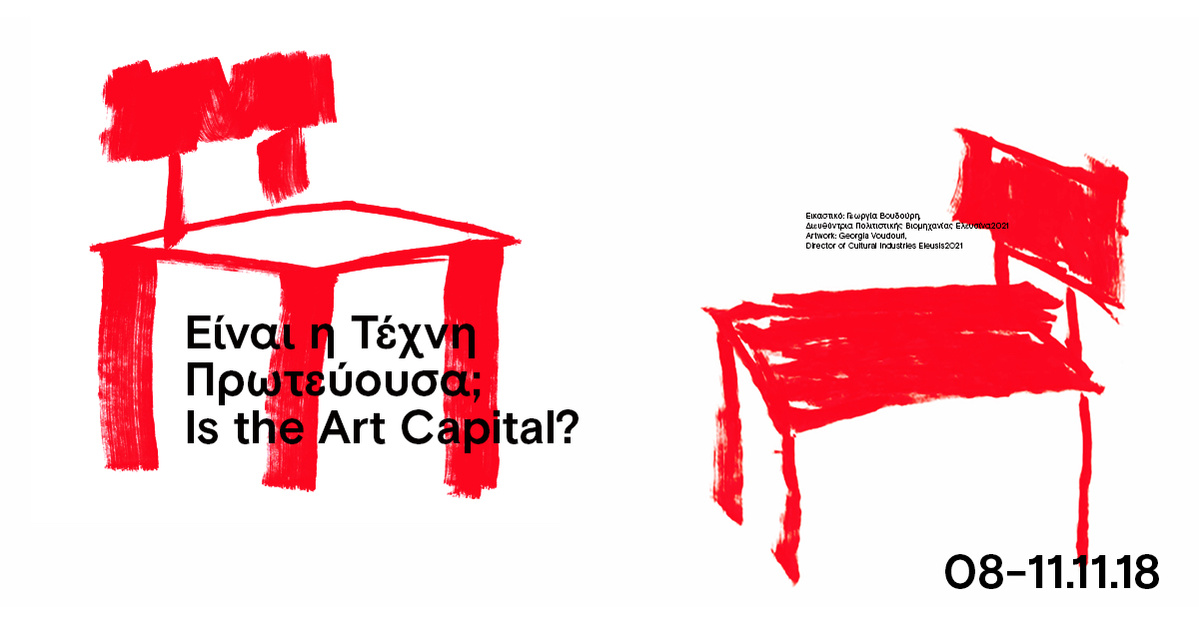 Happy to share my experience as a cultural manager in Tandem and other cultural projects implemented in the periphery of Greece, in the working group "Cultural policy issues: Cultural managers at the forefront: transforming the cultural habits of residents and artists" and contribute to open a debate on the sustainable #cultural development of the Greek cities and regions over the next decade.
The Working group
10 November | 11:00 - 13:00 @ Workers' Union of Western Attica - Charilaou 28, Eleusis
How can cultural managers find creative and collaborative solutions, making social innovation possible, not only at the local, but also at the regional and European level? In recent years, European training and transnational cooperation programs have been launched to encourage cultural managers to realize their ideas—however crazy they may be—to acquire professional skills, to get to meet and work with professionals from all over the world, to strengthen their city's sustainable urban development through culture, to fail and to test innovative initiatives that activate local communities. Through such programs, cultural managers find themselves at the forefront, they collaborate with the local community, with artists, but also with private and public institutions, developing innovative participatory actions.
Please join on Saturday 10th of November 2018 and follow Culture 2030, the program is very interesting !